Cut 3 circles small, medium, and large from satin fabric. Then burn the edges carefully to make them curl. They magically turn into flower petals. Then secure with a paper brad. That's it!!!
I found a dark wood frame on clearance for $6.00 from Hobby Lobby and spray painted it pink. Then I used straight pins to secure the flowers to a foam wreath form. Make sure to pin under the first flower layer so your pins don't show.
This will look fab with my Easter Decor! Ya I know it's early, but I love Easter!
Enjoy!
xoxo
Lina
Make sure to "Like" my new fan page on Facebook 🙂
Thanks bunches!!!
Linking to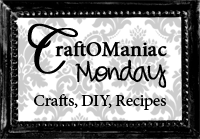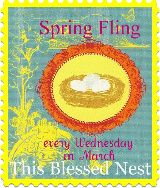 http://fancyfrugallife.blogspot.com/2011/03/goodwill-candlesticks-to-easter.html