Are you ready to see the cutest cowboy room EVER?! My sweet friend Lacy just had her second baby boy and he now lives in this incredible space. Remember when I made these western applique baby gifts this summer? Well these were for baby Brock.
He arrived about six weeks ago and I snapped a few pics of his pad for you when I recently went to visit and have a fun playdate.
Lacy is a former co-worker of mine and wonderful friend. We used to have a fun group of gals to have lunch hours with. Truly an entire hour of free time to eat or shop is what I miss most about the corporate world! 🙂
It's great that we both have two kids and have so much in common.




What makes this room special are the details and love that made it all come together.
Lacy's father passed away before he got to meet these sweet boys. He was a real cowboy and his spurs and some of his western things are now displayed here.




Lacy is a talented decorator and should definitely have her own blog! Her entire home looks professionally done.
She also happens to have both a creative mom and mom in law. They made these curtains and bedding! Seriously, they did such an awesome job!


My favorite part of this room is the border near the ceiling. They painted these star hooks from Hobby Lobby red, and then hung rope around them. The rope is nailed down. I asked how they made the tiny circles so perfect and she said they used a cup. How smart!


Here's some shelves with more cute cowboy details….That Howdy sign is so perfect!
The cow prints used in here make everything so western and FUN!

This was a craigslist changing table that Lacy painted herself!


Every new cowboy needs some newborn boots!!! AWW he is so yummy!
Thanks baby Brock for showing us around your way cool room 🙂
Welcome to the world little partner! (Insert Woody Voice)


Thanks for stoppin in!!!
xoxo
Lina

Love it?

Pin It

Come join in these fantastic parties: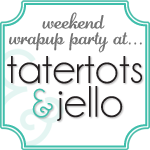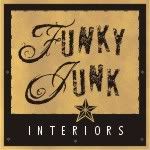 Furniture Feature Friday@ Miss Mustard Seed