Last month I attended a local Annie Sloan Chalk Paint workshop and wrote about it for Central Valley Moms. I knew you all you DIY crafty people would like to see it too! Plus I will be featuring some more of my own chalk paint makeovers on Fancy Frugal Life because now I'm totally addicted…. Here is my post:
One of the first things Vicki Shoemaker, owner of 3 Oaks Studio in Old Town Clovis, will teach you in her decorative paint workshops is "Annie Sloan Chalk Paint (TM) is a paint that breaks all the rules." I attended a "Chalk Paint Basics" workshop this past Saturday at her shop for an entire afternoon of painting, music, and furniture makeovers.
Let me just say this was heaven for me, a work from home mom, who loves DIY projects and learning new creative skills!
3 Oaks Studio is a certified Stockist for Annie Sloan Chalk Paint (not to be confused with chalkboard paint). Available in over 30 colors, it's a paint that requires no priming or sanding and is beautiful on furniture, cabinets, walls, and much more. The water-based paint and wax products are fast drying and have no smell!
Plus As I found out…is very easy to apply and forgiving in case you make mistakes.
Each of us brought a small piece of furniture to paint at the workshop.
Before we dug into our projects Vicki taught us a couple of different decorative finishes like this
two color distressing technique,
and this textured rustic finish using paint and dark wax.
Here is a small table from my home I brought to paint.
I painted one coat of Duck Egg Blue followed by one coat of Barcelona Orange and distressed.
It turned out great and looks very nice in my house!
She even has a large variety of stencils for embellishments during class. (I used a french postage stamp stencil on the bottom of my table.)
Overall, I am now a huge fan of this type of paint and can't wait to use it in future projects in my home. I 'm equally excited to find Vicki who really is a tremendous resource and wealth of information on painting projects! You can tell she enjoys her passion and eager to share her tips with customers.
Next time you are in Old Town Clovis stop in and discover your inner DIY creative painter self.
Click here to find all the Annie Sloan Stockists in N. America.
All workshops held at 3 Oaks Studio –
453 Pollasky Ave #107 in the Dewitt Building
Old Town Clovis, CA 93612
———————————————————————————————————–
Here's some more pics I wanted to add just for you.
The woman beside me painted this cool table red and then added dark wax. I loved how the dark wax looks in the wood details!
This young man painted an old jewelry cabinet Marie Antoinette Pink. Looove.
Here's me and the barcelona orange table!
This stencil is awesome. I want one now. Vicki let me use it.
The brand of that stencil.
More cool Annie Sloan colors….
I want this book.
And now for the photo shoot of my little side table makeover:
Just a reminder this is Annie Sloan Duck Egg Blue Followed by Barcelona Orange and Annie Sloan clear wax. I distressed with a damp rag and sand paper. Also the knob is new from 3 Oaks Studio!
Thanks so much for stopping by and reading my long post today!
Joining: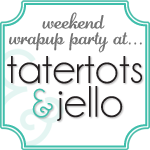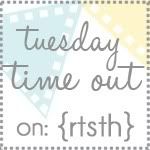 Wow Us Wed @ Savvy Southern Style
Transformation Thursday @ The Shabby Creek Cottage