We are trying ballet class again this year! Last year it was a disaster. My daughter was scared and wouldn't even go into the room for 3 weeks in a row. And this was after I bought the shoes, outfits and paid for the whole semester! Ha.
This year she keeps asking to go. I think it might have to do with her favorite T.V. show lately called "Olivia". Anyhow, this time she is getting the cheap parks and rec classes and I found a Capezio leotard at Goodwill for a buck!


Instead of getting her ballet shoes yucky walking through the parking lot, I thought she needed some flip flops and then switch shoes when she gets in the dance room. Here they are, and of course they have to be embellished ballerina style!
I had picked these flips at the Old navy $1.00 sale and already had the rest of my supplies. I started with pink tulle, cooridinating ribbon,and white elastic string.
First I cut 6 strips of tulle (mine were about 1 inch by 4 inch), pinch the middle and tie with string. I made a quick bow with ribbon and tied to tulle. Then I glued to the flip flop with E 6000 and finally added a ballet shoe shaped button (can be found at Joanne's).
Here's the dollar flips and the dollar dance leotard! Her first class is today, I hope she'll participate. If not oh well! Ha Ha
UPDATE : She looooves the class and just adores the teacher! And just for the record I would NEVER make my kids participate in an activity they didn't want to do 🙂 Thanks!
xoxo
Lina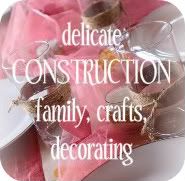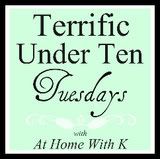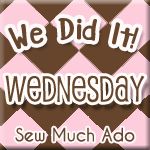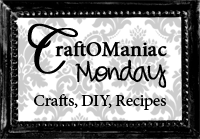 Momspiration Mondays @ Moms By Heart

Summer Camp Ideas @ Design Dazzle