Oh Pinterest how I love thee….really isn't it the best thing that's ever happened to creative type people? And it's the best thing that's ever happened to my iPhone. My husband might disagree since he always says, "Oh, you pinning, AGAIN?" Yes I am so shhh…
I saw this sweet image here, on Pinterest of course and knew I needed to make one for my little newborn niece! Having new babies in the family is super exciting because you get to make them neat stuff! I wish I could give credit to this photographer but unfortunately the "Pin" doesn't point to a website that works 🙁
Here is how I made one of these. All you need is a white onesie, sharpie, an iron on quick fuse sheet. (Mine was from Michael's), an iron, and a computer/printer.

Make a calendar on Excel and size it to your onesie. Print it out on the Quick Fuse sheet, and cut it out. Then iron it on and circle the date of birth.
Easy…inexpensive..A-dorable.
Put the onesie on a beautiful baby and take a picture!
This is my gorgeous sweet niece Edyn! Look at those lashes…
We just got back from Indiana visiting my husband's family and I got my baby fix! Fantastic…

Have a great weekend!XOXO
Lina

*******UPDATE: Because I've had so many requests. I am taking orders for this fabulous onesie. You can purchase on the top right of my website…Email questions to fancyfrugallife@gmail.com. Thanks!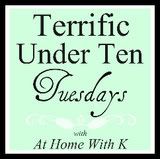 href="http://www.homemakeronadime.com/">