If you are looking for a yummy treat to get you in the mood for fall and one that will make your house smell glorious this is it! Plus this is on the healthy side…so bonus!
Last week I saw this idea on a cooking show but didn't catch the recipe however I knew it went something like this.
I had a bag of Fuji apples and all the simple ingredients to make already.
Here's how I made my version:
Cinnamon Sugar Oatmeal Stuffed Apples
Ingredients:
4 Apples
1/2 cup oats (I used quick oats)
1/2 cup brown sugar
1/4 cup coconut oil
2 teaspoons cinnamon
1/2 teaspoon clove
1/2 cup Greek yogurt
drizzle of honey
First cut out the apple cores, I used a melon baller. Leave a little of the bottom.
Mix together the oats, sugar, oil, cinnamon, and clove.
Stuff your apples and put a 1/4 cup of water in the pan.
Bake at 375 for 20 min. I covered my pan with foil for the first 10 min.
Top with Greek yogurt and honey,
This taste tester gave it a big thumbs up!
Enjoy!
We loved this as dessert but it would make a fabulous breakfast or snack 🙂
Tuesday Talent Show @ Chef in Training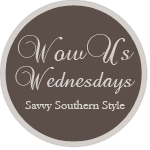 href="http://snaptheconference.com/blog" title="SNAP!">