The colors and inspiration for this project came from our latest family picture. I wanted to create a big custom frame and thought this was an excellent excuse to test out my new stencil! 🙂 I found a piece of scrap MDF wood and had my husband cut it to a 20x20inch square. After painting the wood white and stenciling it with royal blue acrylic paint, I painted a $5 frame yellow from Hobby Lobby and glued it on with e6000 glue. .
Here's some important info on the stenciling part.
I squeezed some paint on the paper plate and then brushed off alot of paint on a Bounty paper towel using a circular motion. She specifically says to use a high quality towel. Then tape your stencil down with painters tape, and use a light circular motion to paint the stencil. Bleeding is caused from using too much paint. So use a little!
Here's the best part of this stencil…
It has dots to help you line up for the next round! So easy!…And I LOOOOVE the result.
Here's my finished project and how it looks styled when you walk in my house!
I wanted a summer nautical look so I shopped my house and borrowed a few things from my son's surfer room.
I found this cute jute covered vase at Goodwill last week for .99!
One shell is from HomeGoods and one from Goodwill.
This small frame (Target) fit into the anchor (Goodwill) perfectly!
I found these neat Tommy Bahama Home burlap place mats $2.99 each at HomeGoods and lined them up like a runner…
Now my house is all ready for summer!
Thanks for stopping by! xo
joining:
Create & Inspire Party @A Little Inspiration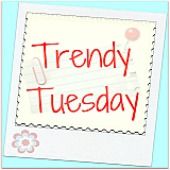 Watcha Got Weekend @ Lolly Jane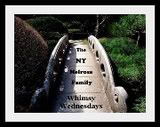 SNAP the Conference Show & Tell