This was one of those fun projects I had the stuff for on hand and it worked out the first try! …Plus they are so cute I will for sure be making some again for myself and gifts!
While researching candle ideas for my brother's wedding I came across these pretty burlap french script candles for $28.00 from an online site called The Inglebrook Decor.
I hoped with the help of the Graphics Fairy and my printer I could make something similar!
First I found an this post stamp image from The Graphics Fairy site and pasted it to Word three times for 3 candles. Then I cut this linen looking fabric I already had (bought a ton from Goodwill on $1 tag day Thursdays!). I'm a regular now:) So cut the fabric a teeny tiny bit smaller than the paper and use double sided tape to secure to paper. When I ran it through the printer it came out great! I don't know why I've been scared to print on fabric..IT WORKS!
Then I cut the strips and hot glued them to votive candles!
I am a dedicated couponer and always seem to have a stockpile of free or cheap Glade candles!
I duplicated the same process for two other bigger candles and used burlap strips behind the cotton. The crown and clock can also be found via Graphics Fairy.

These will look so great at my brother's vintage/rustic outdoor wedding this month!

Speaking of candles at the wedding….I also embellished this one with some thrift store lace and a trim from Hobby Lobby.

We will also have a lot of mason jars with wild flowers…This one has lace and a ribbon flower.

Look how cute their engagement photo looks in this vintage looking frame that was passed on from our Grammy 🙂
In an effort to save even more money each of the 18 tables will have a different arrangement of
vintage or rustic looking accessories, frames, vases, jars, and candles.
Many of these items will be borrowed from myself and other family members. We are all so excited to pitch in!! 🙂
Thanks for stopping by!
Love it?
Pin It
PS…Thanks for all the sweet comments and features lately. It's always so fun to check my email now 🙂
xoxo
Lina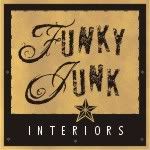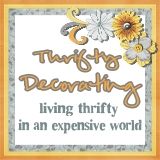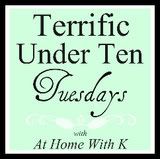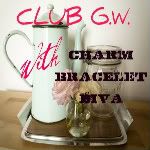 Brag Monday @ The Graphics Fairy
Seasonal Sundays @The Tablescaper