Do you like cheap, simple, and cute projects like me? These liitle wood frames can be found for a $1.00 at Michael's and look so cute embellished with scrapbook paper.
I had some Mod Podge left over from the bow holder so this project cost me $1.56 including the scrapbook paper.


All you have to do is paint on a layer of Mod Podge, lay down your paper and smooth out bubbles, and then layer on another layer of Mod Podge. Let dry and sand edges.
I also spray painted the sides of my frame ahead of time.
I thought a little red white, and blue mini bunting would look cute..so I just cut some triangles from scrap fabric and glued to the frame. That's it.

The frame looks so festive next to my Goodwill ribbon plate, and ruffle ball. I borrowed some felt circles from that
heart wreath
I made in Feb so I didn't have to cut a million circles again!
Not bad for some last min 4th of July decorating! Funny how I've never really done alot for this holiday as far as decorating…I think its because its so dang hot right now I run out of energy FAST! 🙂
Thanks and Happy Fourth,
xoxo
Lina
Linking to: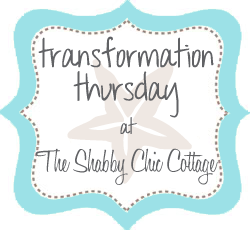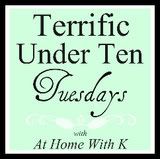 border="0″ href="http://tatertotsandjello.blogspot.com"
target="_blank">
src="http://hadfield.smugmug.com/photos/825895175_xmTVA-O.jpg"
alt="Join us Saturdays at tatertotsandjello.com for the weekend wrap
up party!" />