Here are more pics of my son's room. I put most of it together 3 years ago before I had a blog. We decided to go with the bunk beds because his room is also our "guest room", and it really has been a great purchase. We keep the ladder down so he doesn't go on the top (at least when I am looking.) Both the bedding and bed are from Baby USA (not so frugal, but they have lasted 3 moves in 3 years!)
This table was my very first DIY project. I couldn't find any stylish affordable kid furniture so I came up with this table. It started out from a thrift store in white and pink stripes. I painted it and used these vinyl decals from target, and then painted a clear coat over. It's been such a fun space for him!
I recently made these raffia window valances by tying two layers of raffia skirting (ordered from Amazon) to plain metal valances. I did this for both windows. One of my fav things in the room is the wood ore above the window 🙂
I've been collecting accessories from Goodwill, Ross, and Marshall's over the years.
I love how the toy box remodel came out. You can see the before
here
I am pretty much obsessed with creative and stylish kid rooms! This one has been such a joy to put together for my son. I hope he lets me create his rooms for as long as possible 🙂
Thanks for stopping by!
xoxo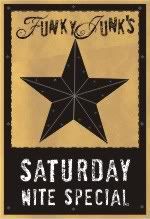 Blue Cricket Design-Show and Tell