There's nothing cuter than girls in pillowcase dresses…I love dressing my little one in them!
Over Labor Day we were able to spend some much needed time with my hubby's family in Indiana. I even got to squeeze in a fun sewing date with my sister in law Cory while the kids played! She is a big time fancy pants professional sewer with crazy talent and an etsy store called Sew Funky. Check out her cute bags!
Anyway, I asked her to show me how to make a pillow dress and she whipped one right up! I say she because I was more like an annoying helper looking over her shoulder..taking pics…Ha. I am trying to acquire some more advanced sewing skills!
Cory already had these pdf directions/pattern from Frog Legs and Ponytails, so we used it. Sorry this is not a tutorial. Maybe if I knew what I was doing more….here's some pictures along the way though.

My favorite part was the extra large ric rac at the bottom we used.


The arms were the trickiest part but there's a pattern for the cuts. Cory says don't look at her ironing board cover,,,Mine looks like too 🙂

It came out super cute!! This plus a cute Halloween bow will be fantastic for next month!

And because I'm Instagram makes me feel like a profesh….
Thanks Cory for the fun sewing session!
xoxo
Lina
Love it?
Pin It
Joining these great parties!!!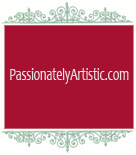 Fall Nesting Party @ The Inspired Room
"