Here's a fantastic fish recipe just in time for lent! I get a little intimidated about cooking fish at home for whatever reason, but this recipe turned out perfect for a weeknight dinner! Even my husband perked up and said, "Wow that's good." He usually only comments if something is really bad or good..lol

I love cooking with fresh ginger..it makes you feel like a fancy chef, right?! Plus I used the oranges from our tree 🙂
Honey Ginger Baked Salmon
adapted from Allrecipes
1 teaspoon grated fresh ginger
1 teaspoon minced Garlic
1/3 cup soy sauce
1/3 cup orange juice
1/4 cup honey
1 green onion, chopped
1 (1 1/2-pound) Salmon Fillets

Directions:
In a large self-closing plastic bag, combine ginger, garlic, soy sauce, orange juice, honey, and green onion; mix well. Place salmon in bag and seal tightly. Turn bag gently to distribute marinade. Refrigerate for 15 to 30 minutes.
Preheat oven to 375 degrees
Remove salmon from marinade, shake off excess, and discard remaining marinade. Bake for 15 to 18 minutes per inch of thickness, or until the fish flakes easily with a fork.
I served ours with brown rice and a simple blue cheese vinaigrette salad..Yum!

Thanks for stopping by!
Linking Here: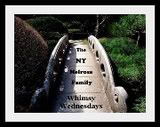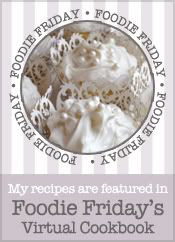 Weekend Wrap Up @ Tatertots & Jello