Pin It
Have you seen the Valentine's Day cuteness happening in the latest Pottery Barn Kids catalog? The chair backers are so darn adorable! I love that the kids can put their Valentine's in them.


Aren't the vintage inspired place mats too cute also? L-O-V-E everything about it…..except the price tag!

So here's how I made my version of the chair backers. I used two cardboard hearts (front and back pieces)red felt, ruffle, felt embellishment heart, and letters for the names. The glue gun was in full effect for this project.


For two 12 inch heart chairbacks I used 3/4 yard felt, 2.25 yards ruffle, and lots of mini glue sticks!




1.) Cut out your 2 cardboard hearts. 2.) Hot glue felt to one side of each heart. Make sure to pull it pretty tight so it looks smooth. 3.) Glue down the ruffle ( or you could use ric rac) to the back of one of your hearts. 4.) I cut a 2.5 inch wide piece shaped like this for the pocket. 5.) Glue down both hearts to your connector piece. It did get a bit messy…but it's just the inside. 6.) Do the same size connector piece to the other side. Now you can embellish the front with hearts and names.




I glued some ribbon on the back to tie to the chair,
and printed out some vintage valentine's….
I wanted to make some place mats for our kid table (which happens to be a Pottery Barn) and decided to make some of these woven foam ones. The idea of the weaving came from my old mommy group in Vegas. (Hi girls! miss ya!)
We made some in black and orange for Halloween once and my kids still love them. it's a great group craft. But these are different because after I glued the strips down, I cut it in a shape of a heart….I love how it turned out!
They did take some time though because I cut one inch strips and measured…something I hate! Lol


Here's how to make them. Start with a large red and pink piece of foam from the craft store. Make one color with 1 inch horizontal cuts. Remember not to cut all the way down…leave an inch. Then do the other in vertical cuts. After cutting then start weaving and gluing. I used hot glue. This takes awhile. You can stop here and it's still cute. Lastly, I made a heart shaped template and cut it out.
If I had to do it over…I'd do two inch spaces. That's what we did for a kids craft. And they used regular glue. It still looks adorbs. 🙂


Gotta add some dollar store goodies…


So do you love our sweet little fancy and frugal Pottery Barn inspired Valentine table? I do! (and the kids do too.)

Thanks for stopping by!
Xo
Lina
Ps. I'm still trying to score a ticket to SNAP the creative blogging conference. Consider voting for me? Simply click HERE and I am #19. It is open until Jan 27. Thanks bunches 🙂


linking to:

DebbieDoo's Magazine Copy Cat Challenge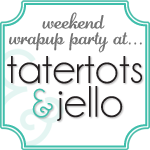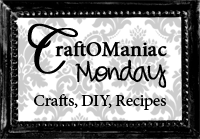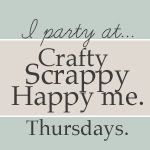 Valentine Party @ Cheap Crafty Mama
Momspiration Mondays @ Moms By Heart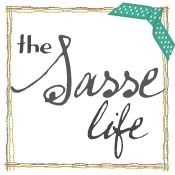 Valentine Bonanza@Kindra At Home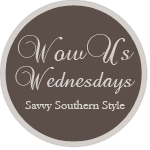 ""/>