If you haven't already heard via Instagram, we have moved back to Phoenix, AZ! I am from here and happy to be home. In the past several years we have moved to Las Vegas, Phoenix, Fresno, and now back to Phoenix where we have purchased a home and hope to STAY!! My husband is in construction management so we've been moving for different projects he's been on, but now he works for a company with (hopefully) plenty of work in the area! Hooray.
Moving gets harder as the kids get older and super hard on me. But we've had lots of great adventures and can't wait for this chapter too. Here are a few pics of our house and we hope to make it our dream, forever home 🙂

The backyard has an amzing pool with grotto and my kids are thrilled with it. The inside has a nice kitchen, but it was built in 2004 with basic builder grade bathrooms, so we hope to do lots of cosmetic improvements and remodel the bathrooms someday and add upgraded flooring throughout. I plan to change a lot of the paint colors and try to brighten it up.

I'm finding myself more attracted to neutral white and grey bathrooms and kitchens as well as flooring.
We love the look and durability of wood grain floor tile that's so popular right now, don't you? Look at this gorgeous floor called Timberlook Floor Tile. How amazing would that be?!
Check out this dreamy butler style sink! I'm obsessed with this style of sink.
I do love a unique backsplash and check out this White Dune Tile example. I've seen this stuff used on remodeling shows but never knew the name!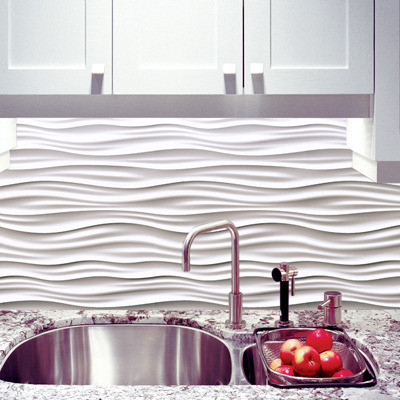 Wouldn't you love to soak in this beautiful freestanding bath tub? Yes please! I present you with my dream bathtub!
All of these gorgeous kitchen and bath items can be purchased at http://www.abltilecentre.com.au/. "ABL Tile & Bathroom Centre was established in 1993 and is an industry leader in design and affordability, with the best prices across Sydney, and a huge range of products. We can cater for all needs, from a small patch up job, bathroom or kitchen renovation to a new home, or a high-rise apartment block."


I'd like to thank ABL for sponsoring Fancy Frugal Life and providing us with some amazing kitchen and bathroom inspiration today! Check out their facebook page and twitter to stay connected and visit their site to see what's currently on sale!